How to Create a Marketing Plan that Actually Works for YOUR Law Firm with Carrie Flynn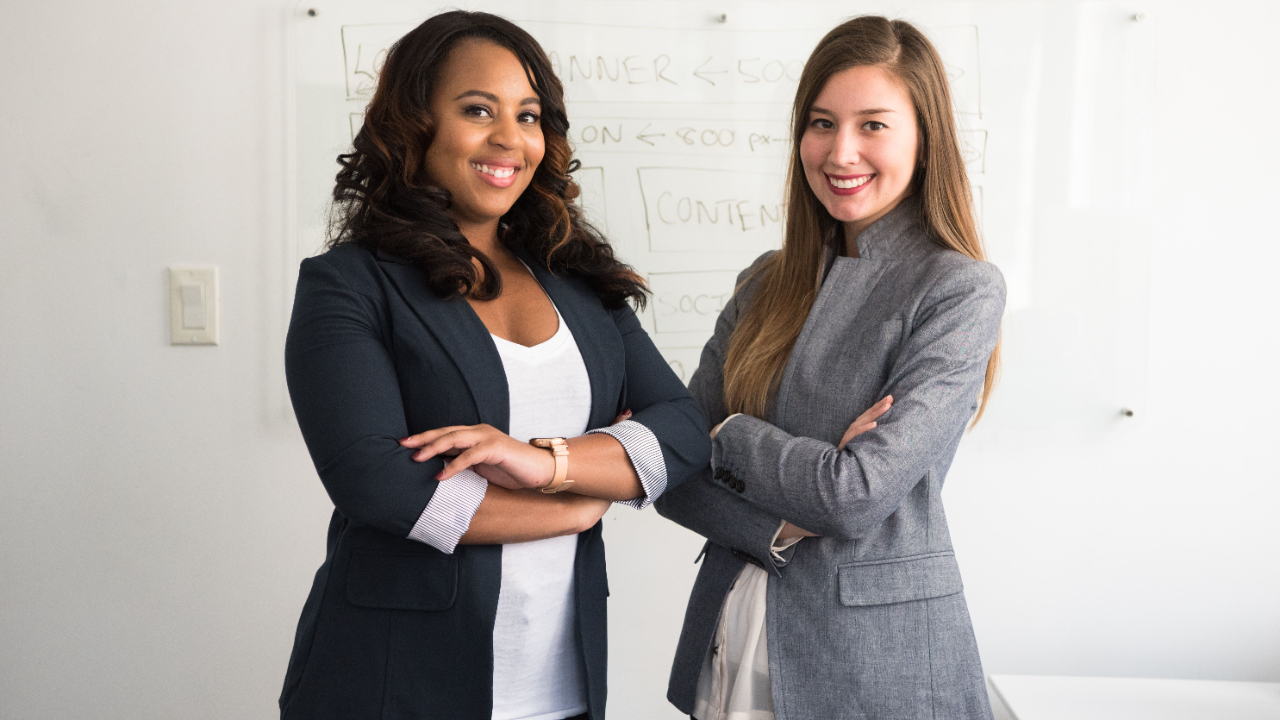 The Power of Fractional CMOs and Relationship Marketing in Law Firms
As a law firm owner, you may be wondering about the role of a Chief Marketing Officer (CMO) in your firm and how relationship marketing can benefit your business. That's why I had Carrie Flynn, founder of Virtual Simplicity and a fractional CMO, join us for this episode. Our conversation was filled with valuable insights about the role of a CMO in a law firm, the concept of a fractional CMO, and the importance of relationship marketing.
The Journey of Carrie Flynn: From Public School Teacher to Fractional CMO
Carrie Flynn, a native Floridian and former public school teacher, transitioned into marketing about eight years ago. She became certified in various marketing roles and eventually became a fractional CMO, working closely with a select number of law firms. Her decision to specialize in wills, trusts, estates, and probate stems from personal experience, as her husband's father passed away without any legal plans in place. This personal experience motivated her to help others in similar situations and advocate for the importance of estate planning.
The Role of a Fractional CMO in Law Firms
A fractional CMO is responsible for overseeing the marketing strategy and team of a company. If you own a midsize to boutique law firm with revenues ranging from close to seven figures to around $15 million, you may be a good candidate for a fractional CMO. They work closely with you, the CEO or decision-maker, to develop and implement marketing plans tailored to your firm's needs.
Exploring Different Avenues of Marketing
Marketing offers various avenues to explore, including paid traffic, organic social media, relationship marketing, and search categories like YouTube and podcasting. To determine the best marketing opportunities for your firm, it's crucial to evaluate your target audience and their behavior.
The Power of Relationship Marketing
While expanding into paid marketing, such as pay-per-click advertising, can be a viable option for businesses with a clear understanding of their ideal client and an optimized website, Carrie also emphasizes the power of relationship marketing. Relationship marketing involves nurturing relationships with past clients and encouraging referrals. Strategies such as creating a clear path for referrals, networking in person or virtually, and leveraging past clients to increase lifetime customer value can enhance relationship marketing.
Building Relationship Capital with Past Clients
Building relationship capital with past clients is a powerful strategy. Carrie shares an example of a company that hosts an annual event at a theme park for their clients and their families. Even smaller gestures, like hosting a family barbecue or mixer, can make a huge difference in maintaining relationships with clients.Customer advocacy also presents numerous opportunities for businesses. Creating referral packages or gift boxes that provide useful items and include information on how to refer the business to others can be effective.
SEO and Its Place in a Marketing Strategy
While SEO is important for businesses that rely on search traffic, it should not be the sole focus of your marketing strategy. Taking a holistic view and exploring other opportunities that may provide a quicker return on investment is recommended.
Managing Marketing Initiatives for Law Firms
When managing marketing initiatives for your law firm, Carrie advises focusing on 3 or 4 key areas that offer the best opportunities for your firm over the next 90 days. Ongoing marketing efforts, such as SEO and paid traffic, should be handled by the agency you are working with.
Evaluating Performance and Setting KPIs
Setting key performance indicators (KPIs) specific to your business is crucial for evaluating performance. These KPIs could include revenue growth, conversion rates, or the number of leads generated.
Keep Moving Forward
Remember, as you navigate the world of marketing for your law firm, Carrie's mantra for success is "Keep moving forward." Maintaining momentum, even during challenging or amazing times in your firm, is key.
Episode Highlights
[00:00] Introduction to Carrie Flynn
[02:25] The Role of a Fractional CMO in Law Firms
Exploration of the role of a fractional CMO in law firms, including their strategic input and driving marketing strategies.
[11:16] The Right Time to Hire a Fractional CMO
Advice on when a law firm should consider hiring a fractional CMO, typically when the firm is midsize to boutique and generating revenue close to or at seven figures.
[14:35] What a CMO Does and Doesn't Do
Exploring the responsibilities of a CMO, including overseeing marketing strategies, managing team members, and driving projects.
[19:41] Determining the Best Marketing Opportunities
Guidance on how to approach marketing strategies, considering factors such as lead generation, target audience, and website optimization.
[24:54] The Importance of Strategic Follow-ups and Communication
Carrie discusses the common mistake of law firms neglecting communication with clients after they have paid for services, and suggests implementing automated email check-ins and other small gestures to maintain engagement.
[26:15] Creating a Referral Partnership or Program
Carrie emphasizes the significance of following up with clients and suggests establishing a referral partnership or program within the law firm to encourage clients to refer business.
[36:57] Creative Ways to Enhance Referrals
Exploration of unique and creative ways to enhance referrals, such as sending branded gift boxes and custom gift items.
[42:50] The Role of SEO in Marketing
Discussion on the importance of SEO as a tool in the marketing toolbox and its role in search marketing for law firms.
[47:31] The 90-day Focus Approach
Carrie discusses the strategy of selecting 3 or 4 key focuses for a law firm's marketing over the next 90 days.
[49:15] Avoiding the Multi-channel Marketing trap
Carrie advises against trying to do everything at once and emphasizes the importance of focusing on specific marketing initiatives.
[50:59] Setting and Tracking KPIs
Carrie explains the process of setting key performance indicators (KPIs) and using a business dashboard to track and evaluate marketing performance.
[58:53] The Importance of Moving Forward
Carrie emphasizes the importance of continuously moving forward in the face of challenges and successes in running a law firm or online business.
Resources
Check out our Profit with Law YouTube channel!
Learn more about the Profit with Law Elite Coaching Program here.
Connect with Carrie Flynn: Website | Instagram | LinkedIn
Episode 334 - Grow Your Law Firm through Intentional and Strategic In-House Marketing with Cassidy Lewis
About Carrie Flynn
Carrie Flynn is a fractional CMO and growth marketing consultant who helps law firms specializing in wills and trusts, estates, and probate grow legacy businesses by planning their marketing actions in a strategic and sustainable way. Whether she's helping firms expand into the online space or helping service them leverage digital marketing to make a bigger impact, Carrie helps her clients earn a significant income without having to work more hours in their firm.
Connect with Carrie Flynn on her website. You can also follow her on Instagram and LinkedIn.
Enjoyed this Episode?
If you did, be sure to subscribe and share it with your friends!
Post a review and share it! If you enjoyed tuning in, then leave us a review. You can also share this with your friends and family so that they can gain more insights about starting and expanding their respective careers. Not getting enough sleep is bad for your business, so get your deep and dream sleep phases in!
Have any questions? You can contact me through Facebook and LinkedIn. To request a show topic, recommend a guest, or ask a question for the show, please send an email to [email protected].
For more episode updates, click subscribe in the upper right-hand corner. You may also tune in on Apple Podcasts and subscribe to our new Youtube channel.